Schönhaus evolved from RM Interiors' intent to design a pure, intelligent, and functional space that operates as a beautiful backdrop to everyday living, as embodied in the name itself, which iterally translated means "beautiful house".
This fully realized vision of the award winning contemporary design studio envelopes beauty in all forms.  Every aspect of the house has been thoughtfully designed from the architecture capturing natural light within, to the detailed curation of each material, custom cabinetry, and objects placed mindfully within the living space.  This home is truly a unique opportunity to experience an elevated lifestyle within a sophisticated environment.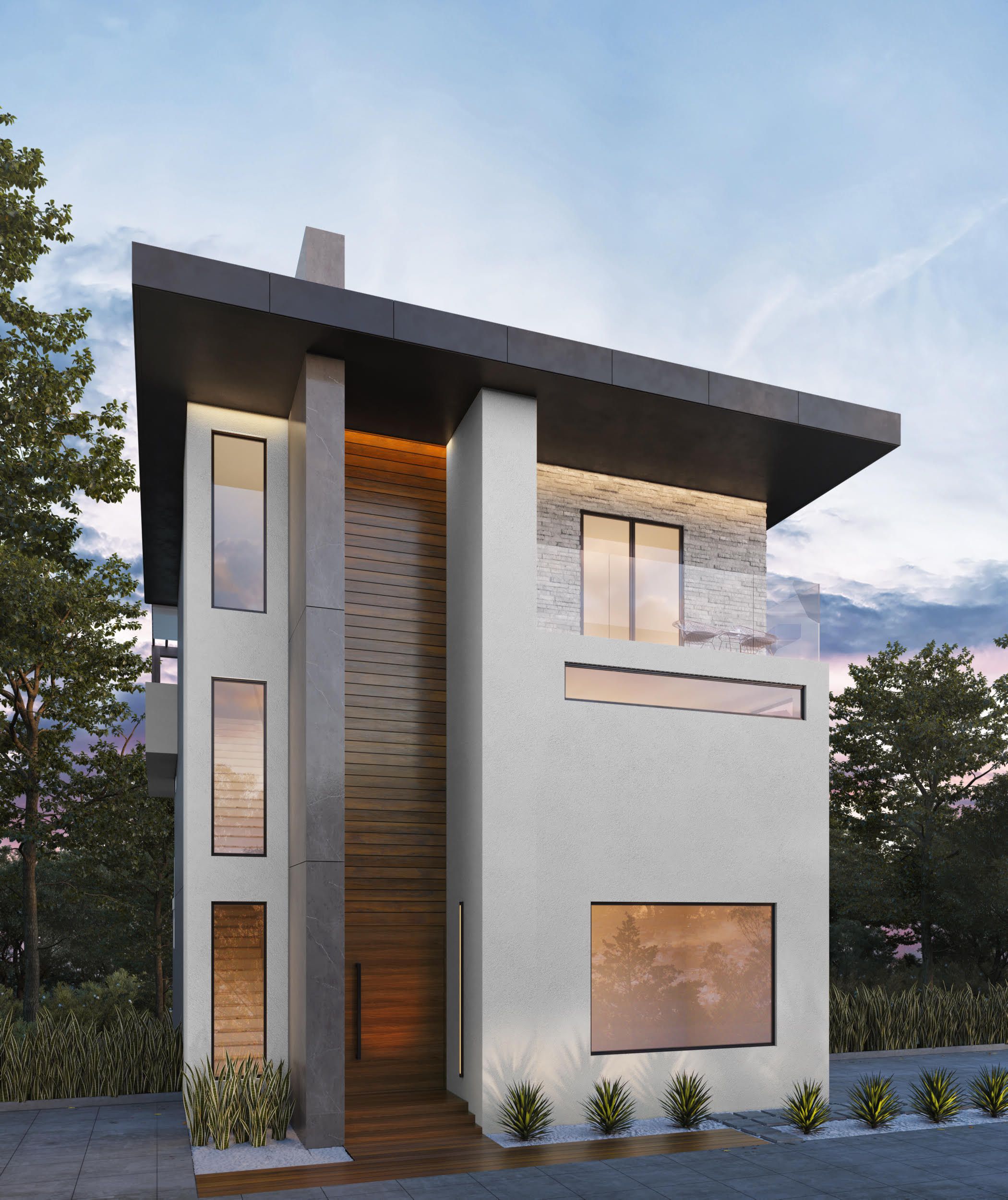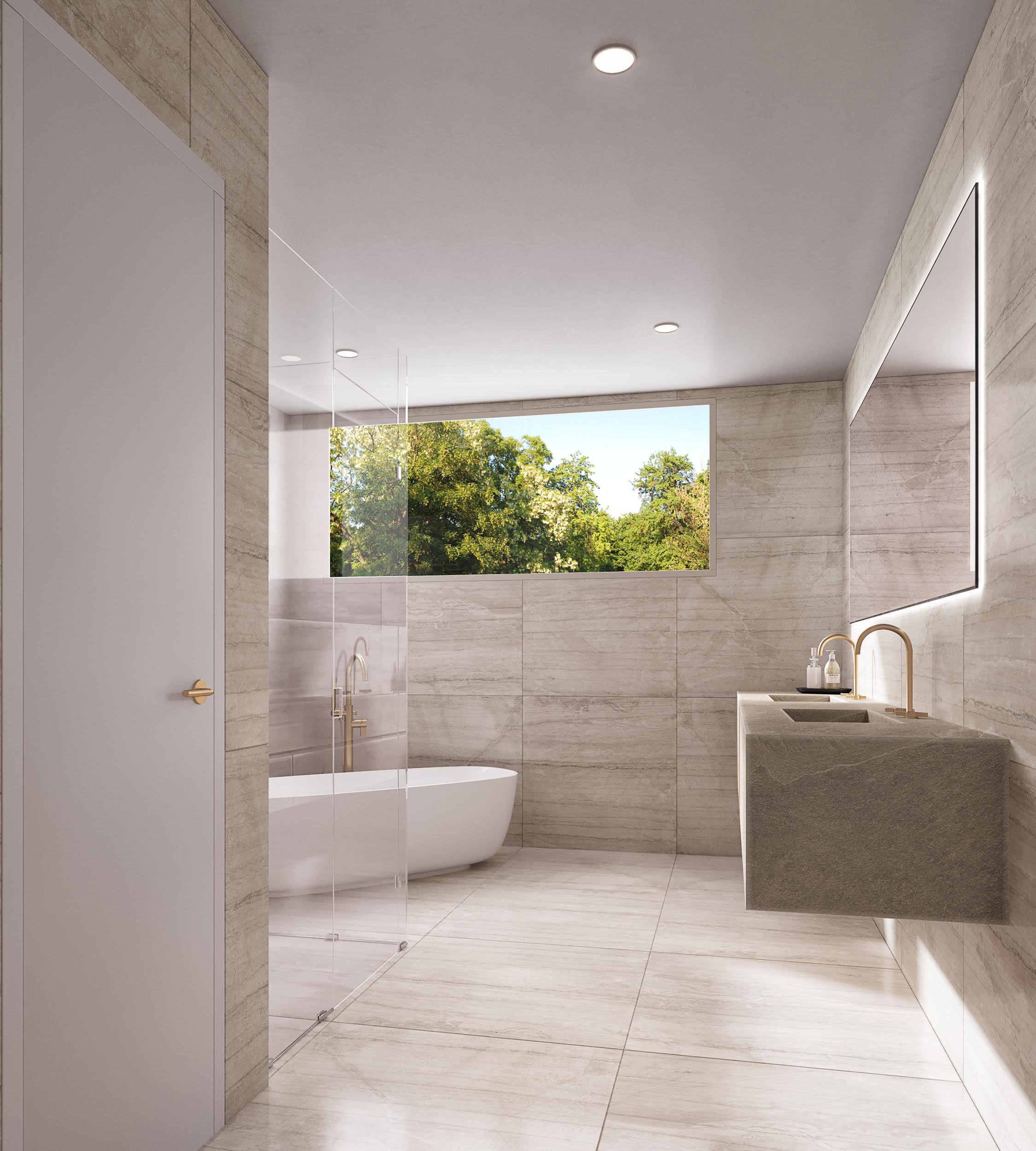 A minimal and modern sanctuary within minutes of the bustling Cincinnati city center. The tranquil owner's suite was designed to take advantage of natural light for a bright and airy feel.
The master bath becomes a refuge, liberating one's self to experience a strong sense of wellbeing. Custom Italian cabinetry in the master suite encourages one to edit down to the essentials,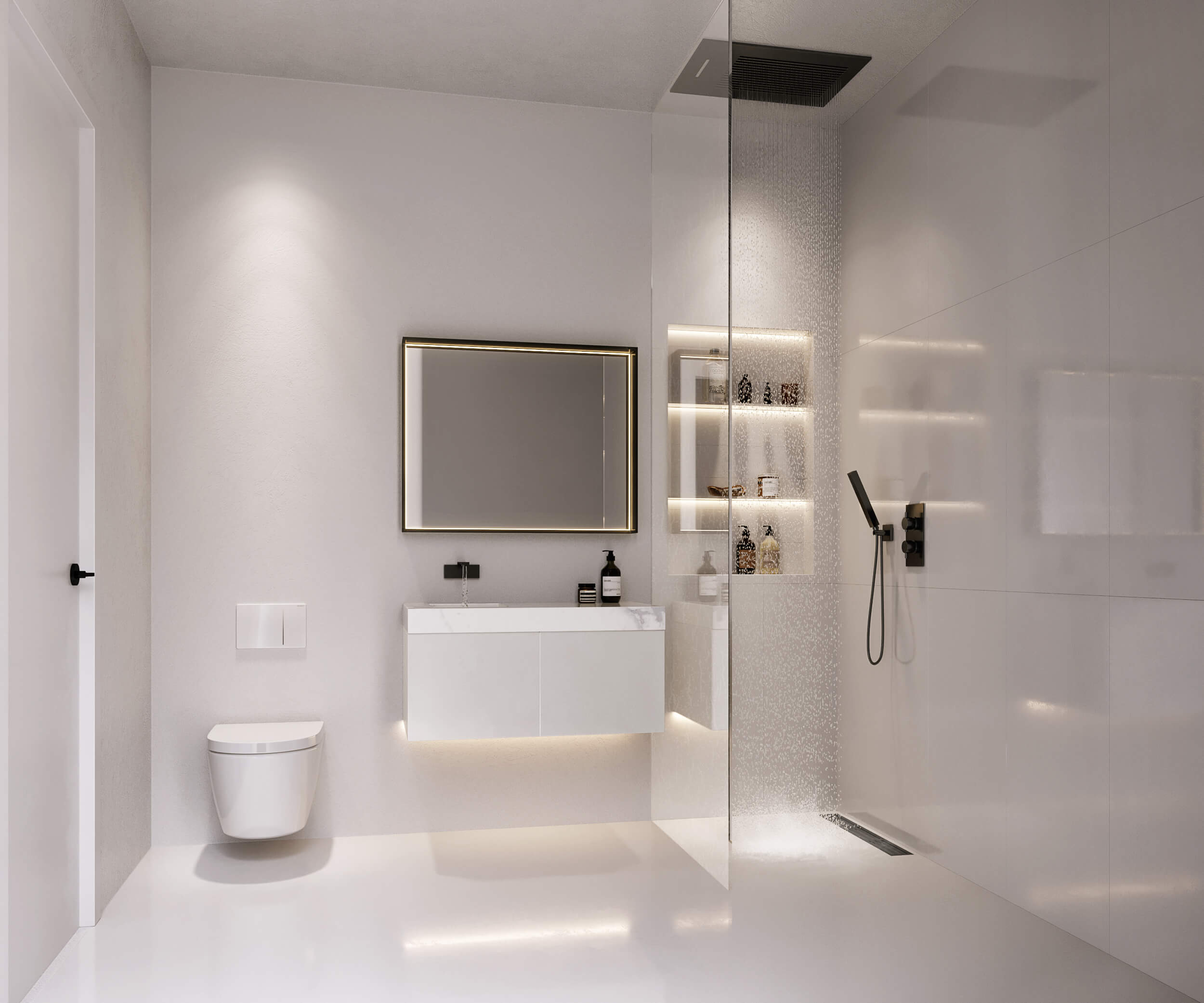 The open and airy second-floor space provides a harmonious environment, encouraging a lifestyle of modern living and entertaining.
Mindfully crafted details in the design of both the fireplace and kitchen, inspire minimalism while providing unparalleled function. The fireplace cleverly conceals an entertainment system, while architectural lighting in the kitchen provides visual depth and accentuates texture.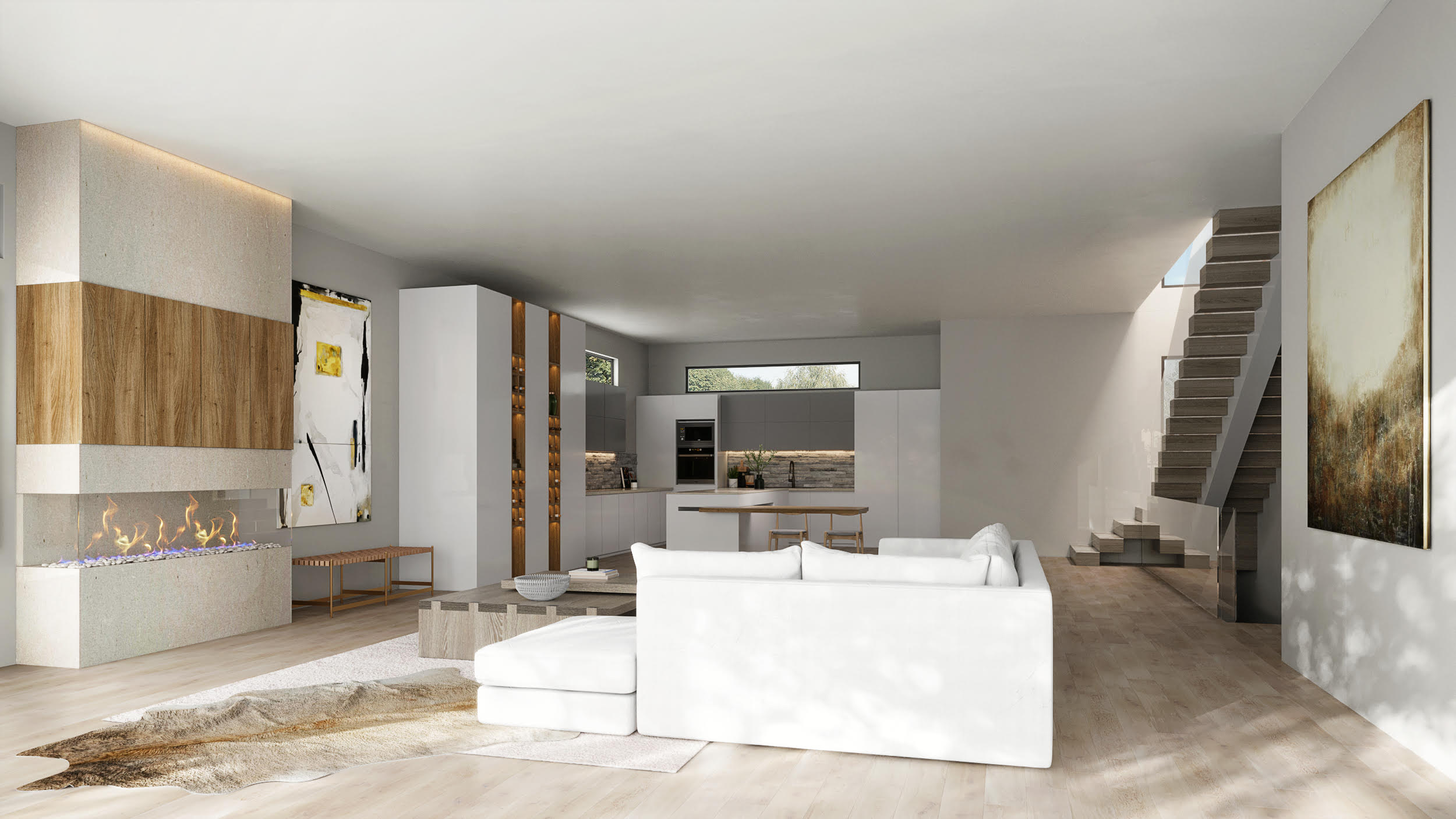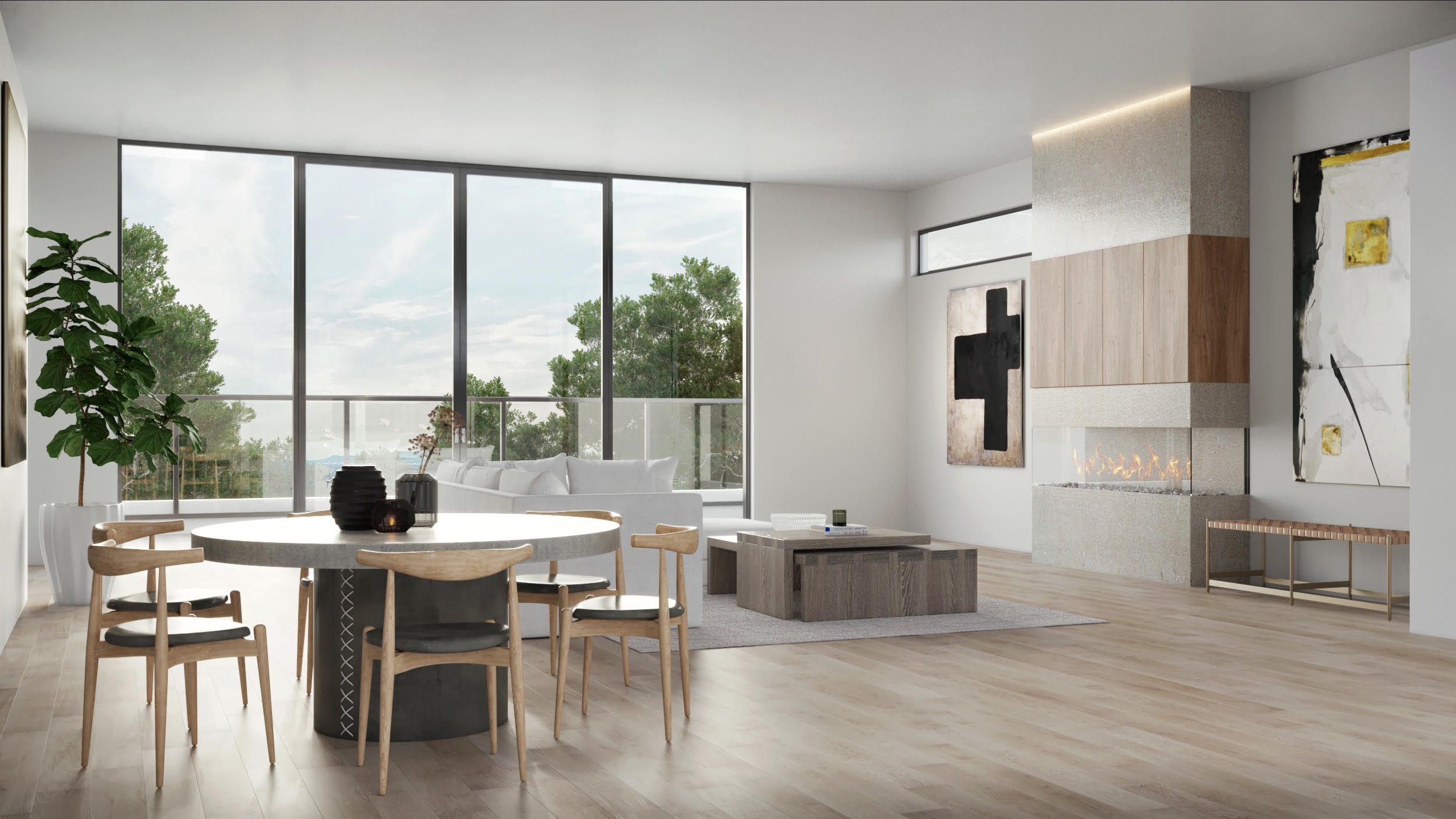 With inspiring views of the Ohio River and Cincinnati Skyline, the rooftop living space is a perfect balance of casual intimacy and entertaining.
The gourmet European outdoor kitchen is an organic extension of the interiors. The bespoke full-width pergola with motorized shade provides shelter while dining and entertaining alfresco.
A custom gas fire pit provides a calming ambiance and warmth during cooler months.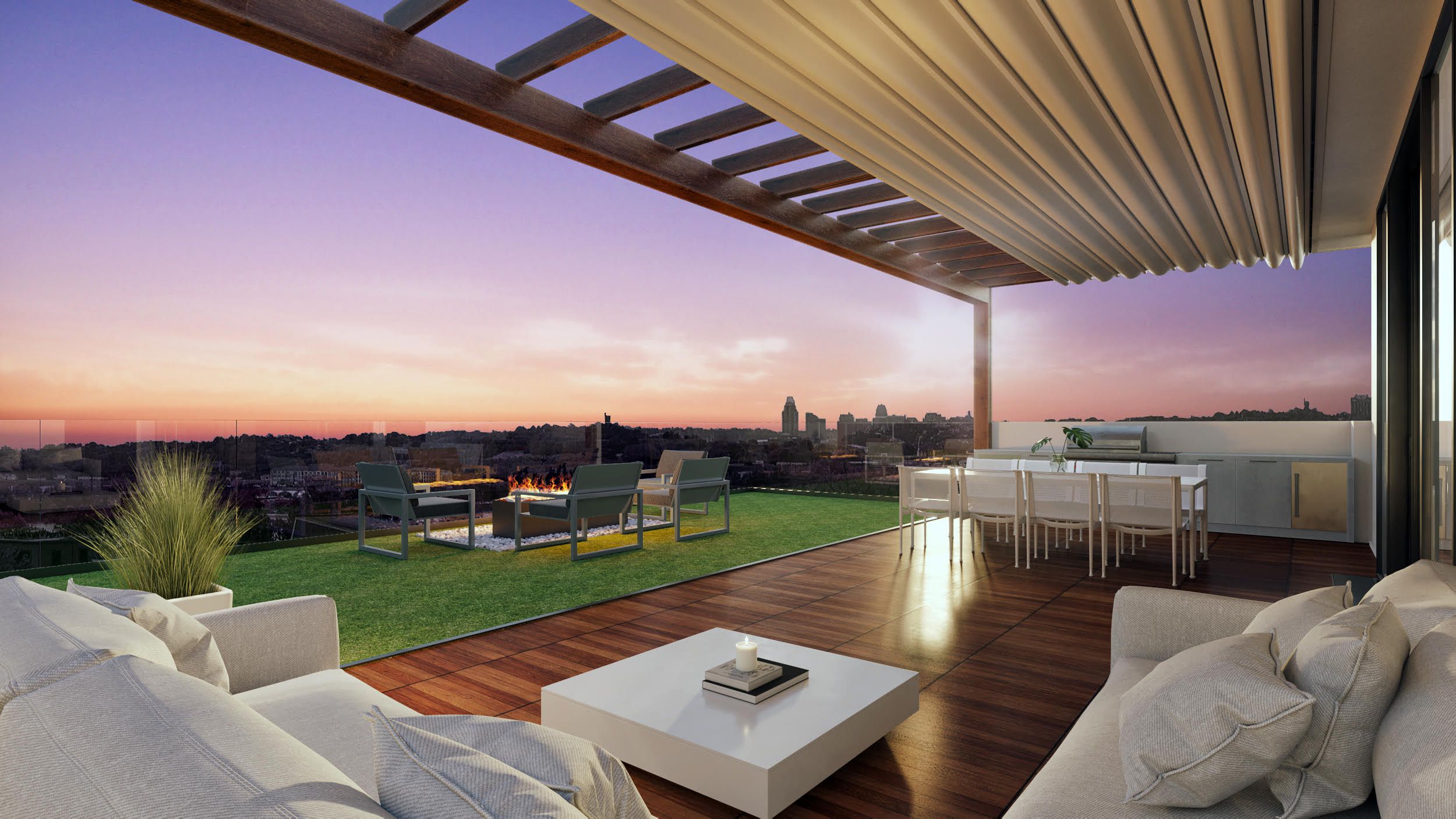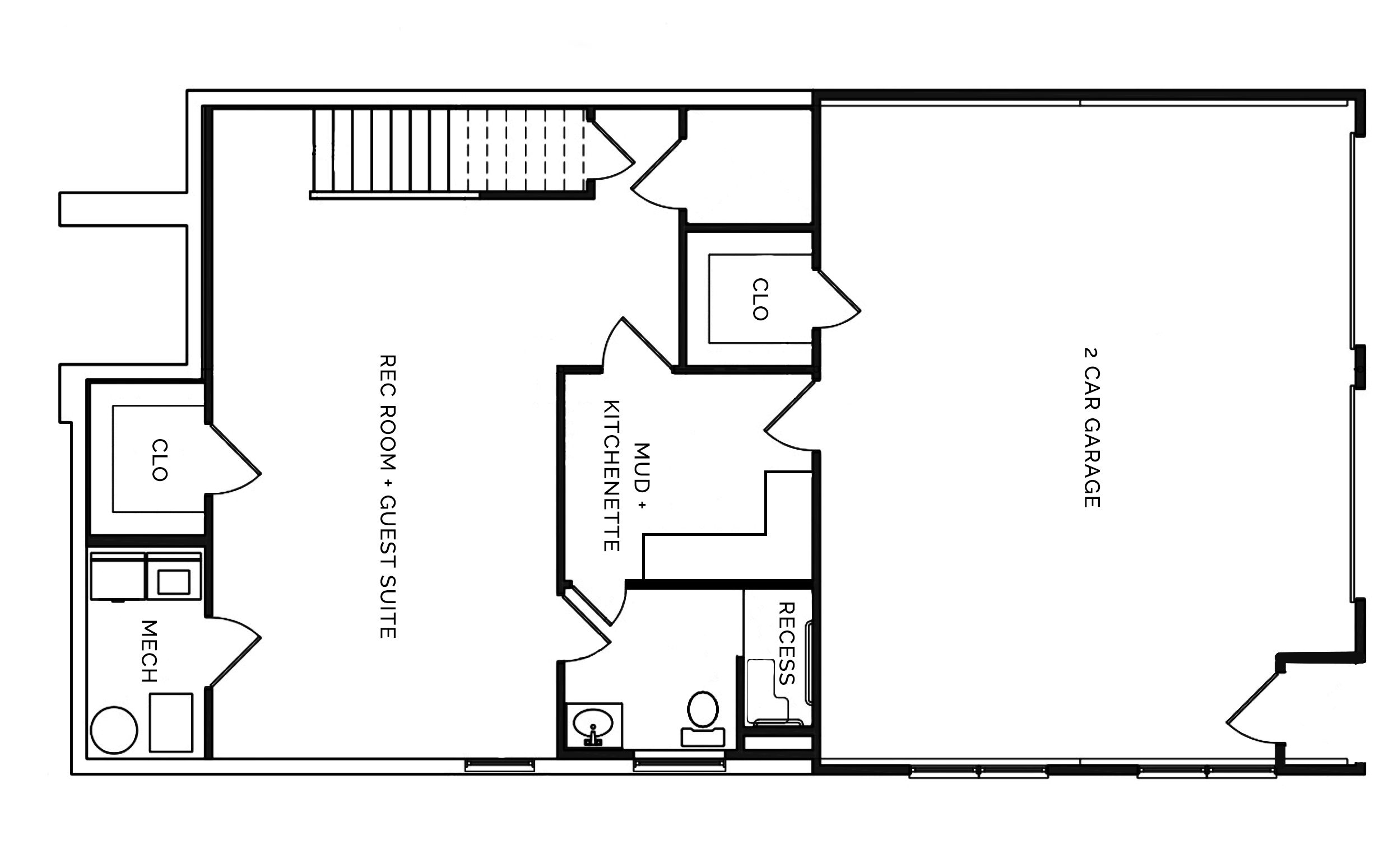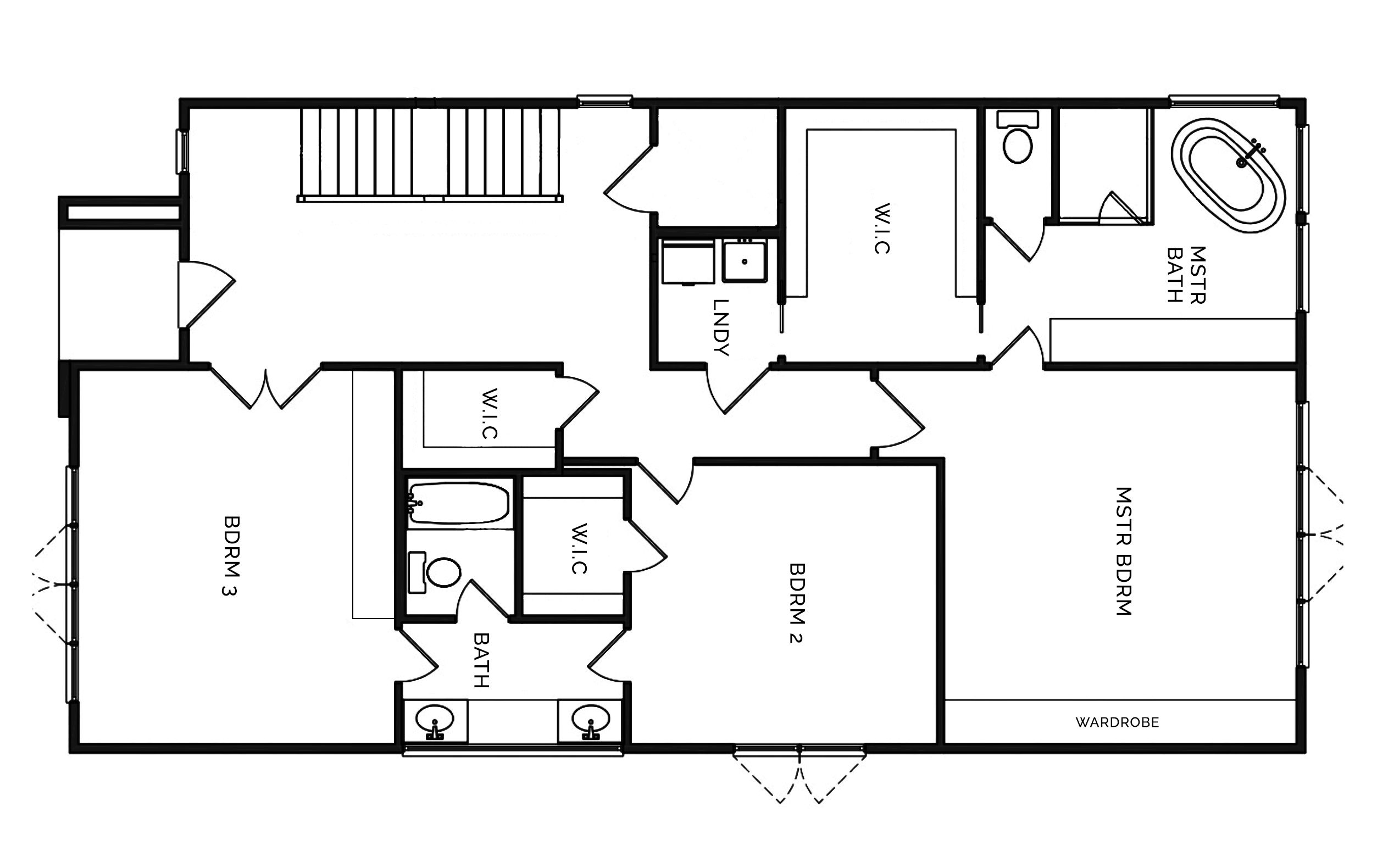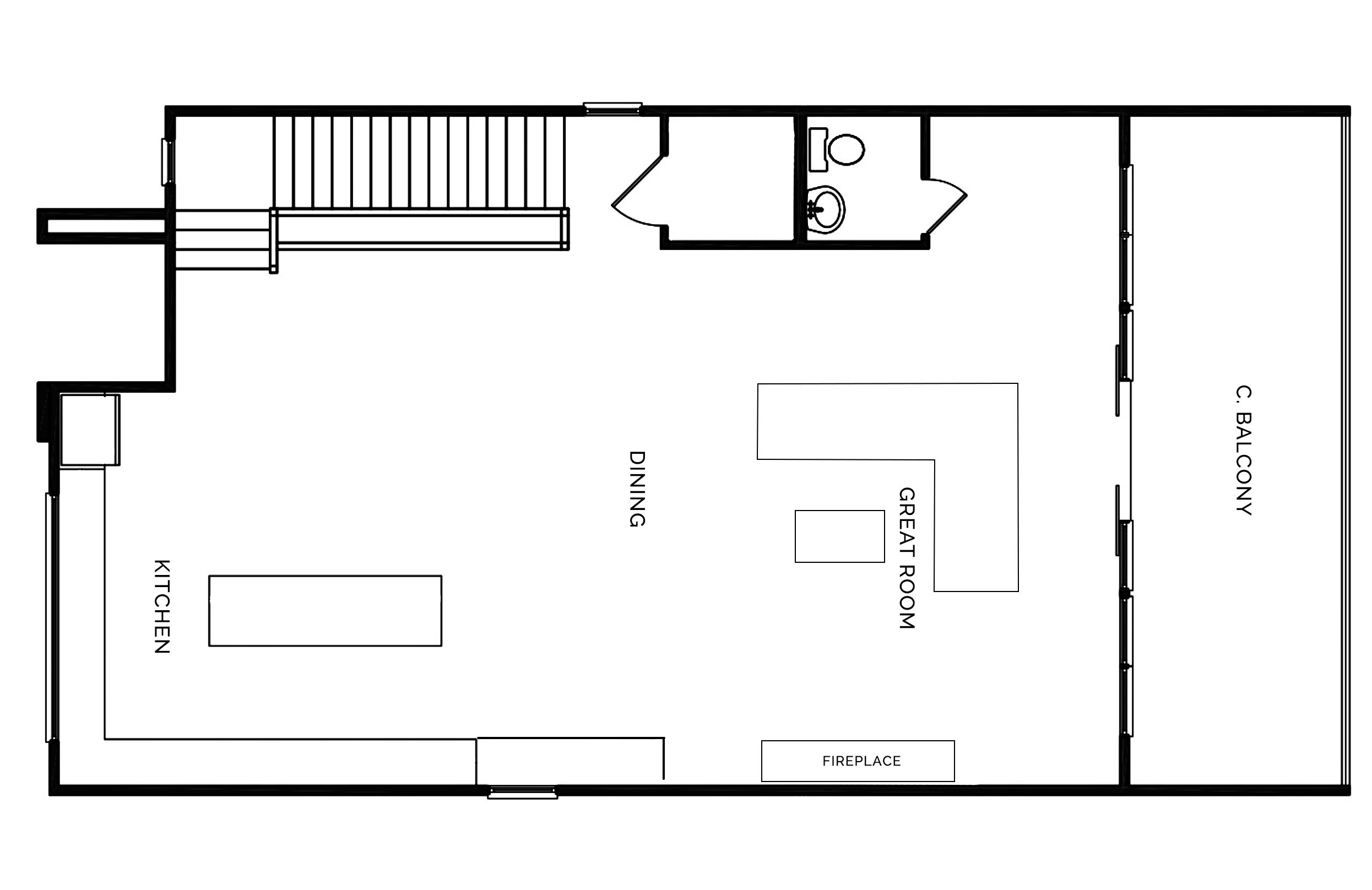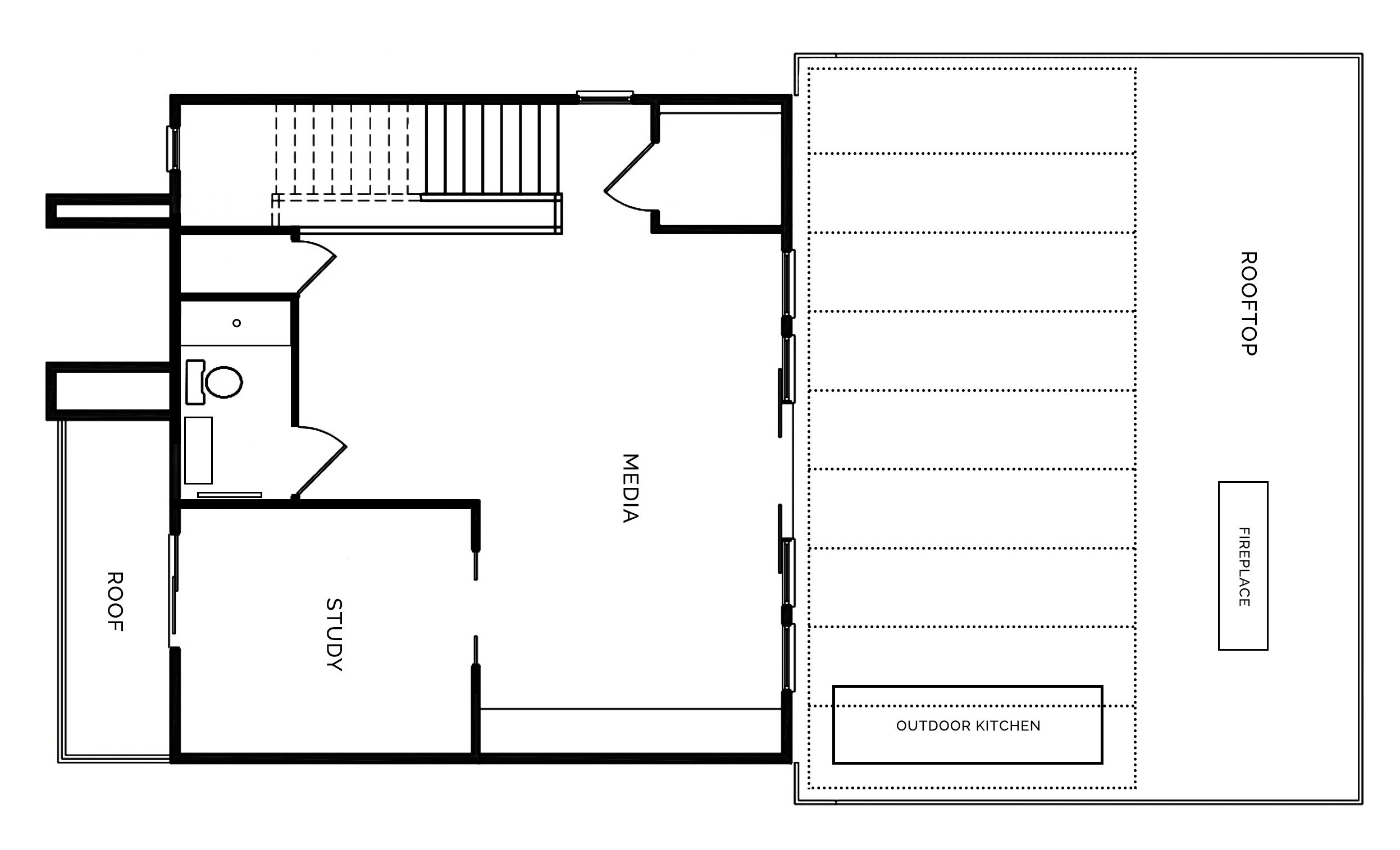 Features:
5 Bedrooms / 4.5 Baths
Views of the Ohio River + Cincinnati Skyline
Floor to Ceiling Windows
Exceptional Finishes Throughout
European + Local Premium Custom Cabinetry
Premium Smart Home Integration by Hanson AV Including Concealed Motorized Lutron Shades
Private ADA Lower Level Guest Suite with Full Kitchen + Bath
LEED Certified
---
RM Interiors
For over 15 years RM Interiors has been designing pure contemporary spaces with an architectural based minimalist approach that creates warmth and serenity. This unique style sets RM Interiors apart in the Cincinnati landscape of interior design, along with keen attention to detail and dedication to the craft of form-focused design with a timeless aesthetic.
RM Interiors mindfully curated all finishes, furnishings, custom cabinetry, bathroom fixtures, and accessories through their own RM Living collection of products
---
JNB Custom Homes
JNB Custom Homes is a renowned Cincinnati builder that specializes in luxury home construction. With more than 15 years experience as custom home builders, JNB aims to provide client support that is personalized
and comprehensive in order to ensure that all of the client's needs are met. JNB consistently produces homes with stunning architectural nuances, outstanding finishes and interiors with impeccable craftsmanship to ensure a quality home that will last you and your family for many years to come.